Everyone say it with me now, "It's officially Christmas time!!!" I know Thankgiving is still oncoming, but I always tend to feel the magic of the Christmas season right after Halloween ends. That's why I designed this new Santa door tag craft that you can finish in preparation for Christmas too. Or if you want to wait until after Thankgiving that's fine, I won't judge(but we also have a Turkey door tag available so you don't have to wait). Whichever you decide, let's take a little time to break down how I finished this craft: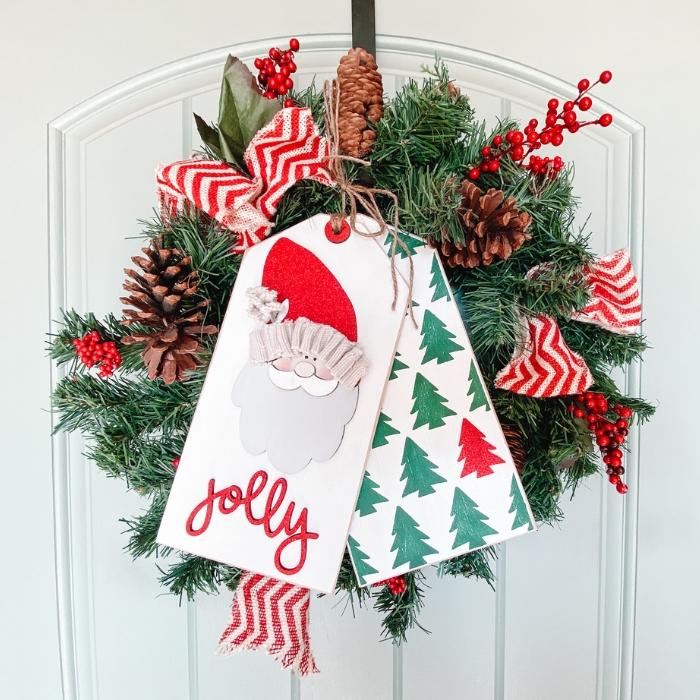 Becasue these door tags will likely be hanging outside for the season, I knew vinyl and paper wouldn't hold up as well, so I used paint to finish these tags to ensure longevity. The kit comes with a tree stencil so you can easily paint the trees that you see in the tag above.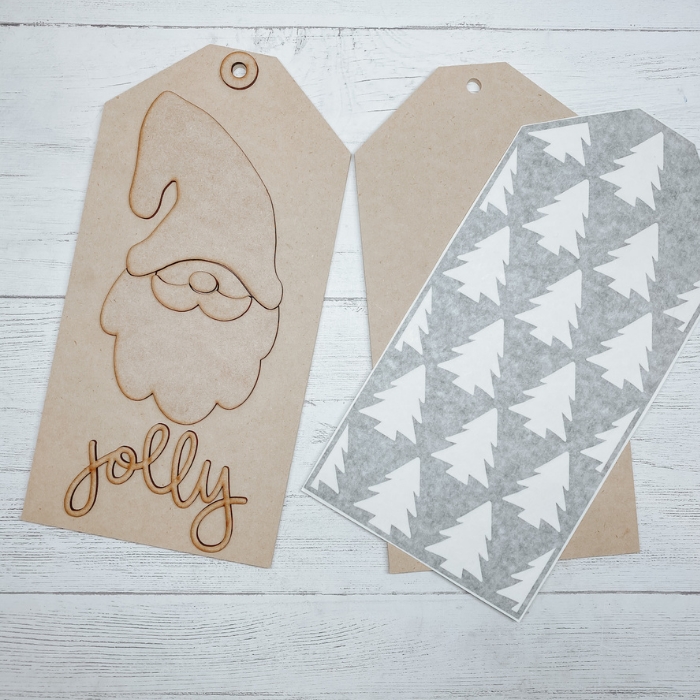 Here's a closer look at the tree stencil. Each piece on the Santa design and the word "jolly" is an individual piece that you glue on later to make painting easier becasue you'll have all the space in the world to paint outside the lines. That's the beauty of not having the Santa shape outlined into the wood tag- he's just his own piece. Or should I say pieces. Here's a photo of what I mean by individual pieces.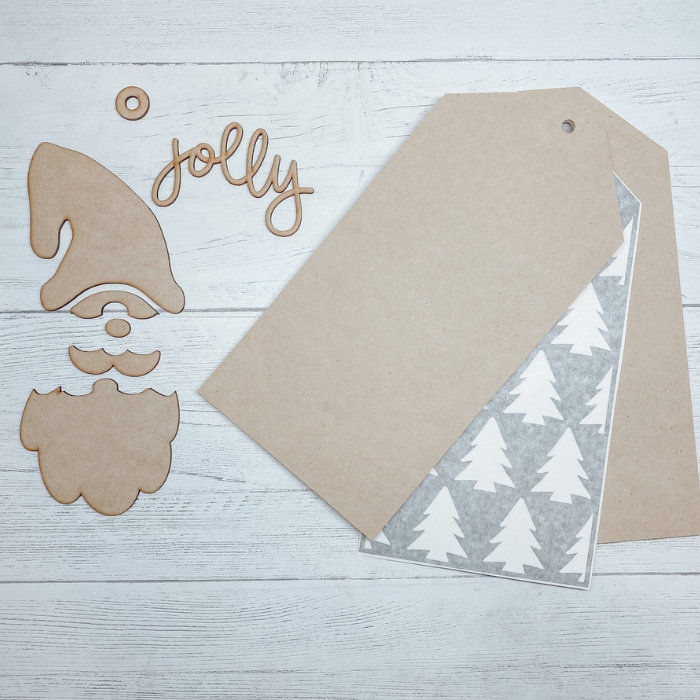 There you go. That makes it easier to see how we design and cut our wood crafts. I always try to make it as easy as possible to finish your craft and lessen the worry of going outside stenciled lines when you're papering or painting. Speaking of paint, I highly recommend using red glitter paint for this Santa door tag(if you're into that kind of thing) becasue it just looks so good! See for yourself: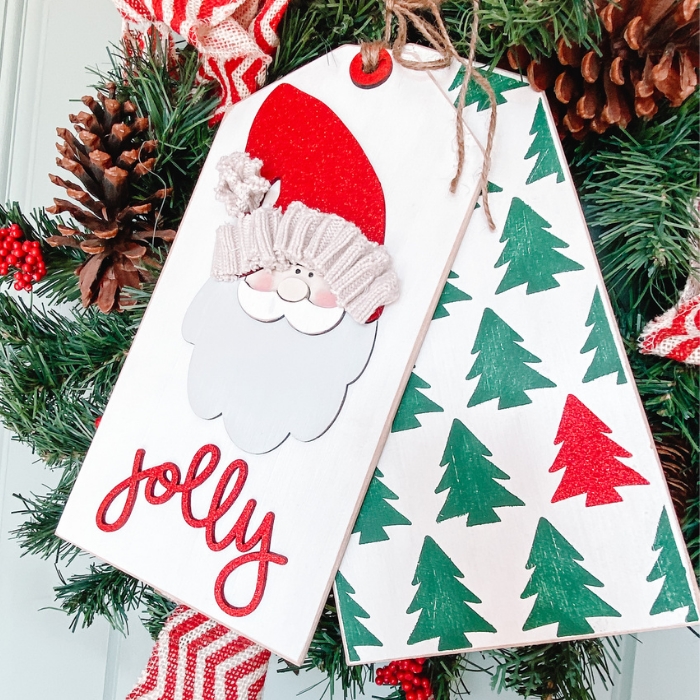 It's a bit hard to tell in the picture, but I promise the red glitter paint makes these tags look magical. To learn more tips and tricks on how I finished this craft, plus to know how I added the cute fabric lining and the rosy cheeks, I posted a demo video on my YouTube channel. Here's the link https://youtu.be/NJfa4u-z1Rc
These Santa Door Tags are available now to order. I hope you enjoy them! Happy Holidays!