We just offered this brand new rotating photo stand on Groop Dealz and we sold out in just over 24 hours!  Wahoo!!
In case you missed it, it is now in our shop for sell.  You can find it here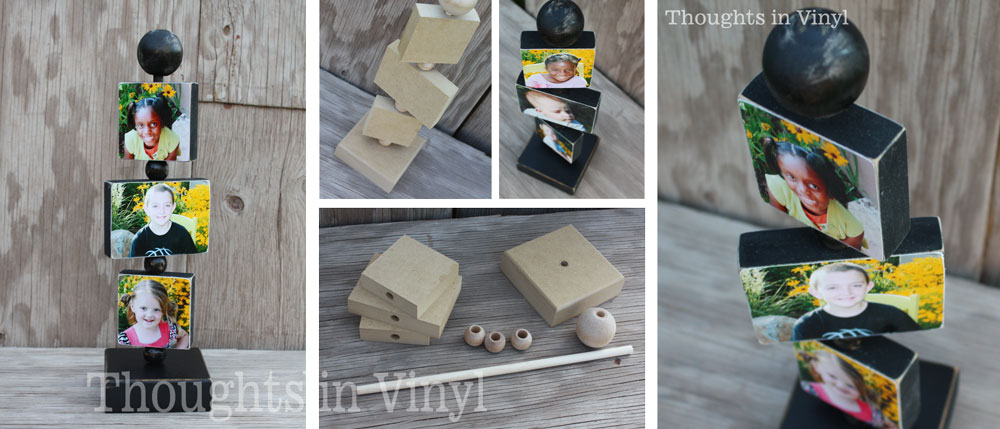 Each picture block can be spun around independantly from each other. The stand can display six pictures. Simply paint the blocks or apply some fun decorative paper and then modpodge some fun group pictures or individual portraits of your favorite people on each side of the wooden blocks. Then enjoy!
The photo stand sits 3.5″ wide and stands 12.5″ tall.
The top and bottom photo blocks are 2.5″ squares and the middle photo block is 2.5″ x 3.5″.  Wood is MDF.
Unfinished Photo Stand Project Includes:
three photo blocks
one dowel
three small round balls
one large round ball
one base
Go  here  to order yours!