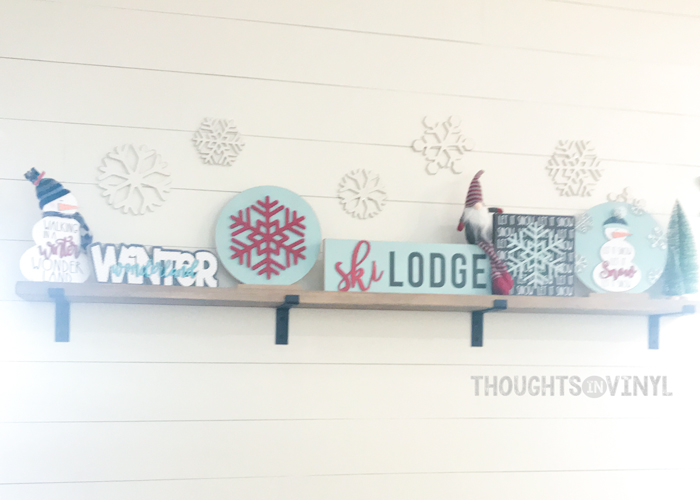 We love to decorate our farm house shelf each month.  As soon as our Christmas set up came down, up went our Winter crafts.    We utilized our wooden snowflakes that we had up from Christmas and then added all our new Winter crafts.
We added in some winter hued blues, and bright reds, and sprinkled in a little bit of charcoal gray and navy in our color scheme.  These crafts look so cute together.
Click on the images below for all the crafts in our set up above.
AND…A few more crafts that didn't fit up on our shelf, but are equally adorable…