I haven't featured this craft in quite some time.
It is always a great hit this time of year, so I wanted to share…
and it is one of my
favorites!!
You can pick two different layouts from below…one for each side of the blocks, to make your craft reversible.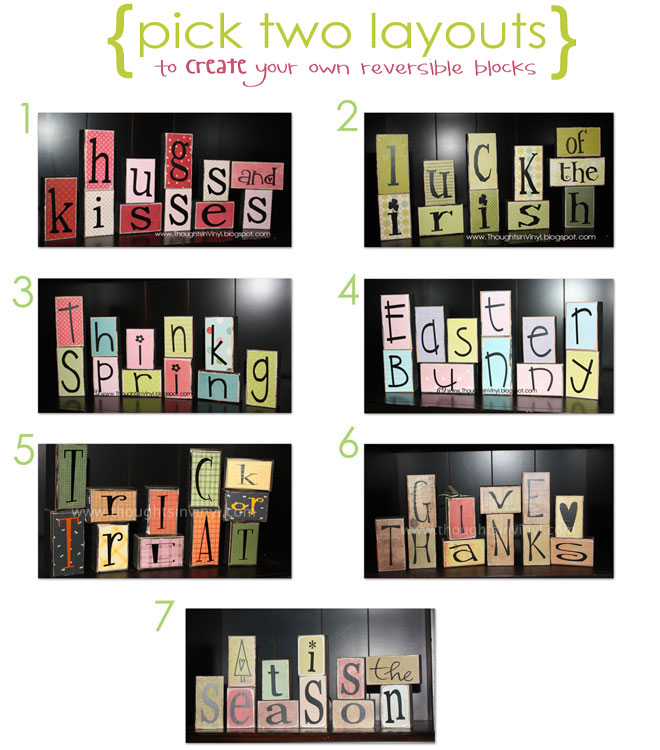 set of 11 unfinished wooden blocks
2 Vinyl layouts (black, white, cream or chocolate brown)